Our large fleet of drivers insures a quick, reliable pickup and a comfortable journey to your destination.
With access to your account anytime, anywhere and executive chauffeured vehicles. Our aim is to provide your business with a superior level of service.
As St. Albans' leading private hire taxi firm, we take pride in our commitment to providing a pioneering, professional & reliable service.
Corker Cars has the largest fleet of Private Hire Vehicles, Executive Cars, Taxis and Mini Buses in St. Albans City and is continuing to grow daily.
A fully managed office and 24 hour call centre, coupled with our state of the art dispatch system ensures a swift and efficient booking process.
Making us the best equipped taxi company to provide an unrivalled level of service to all of our customers.
Complaint
Write to us if you have any complaint
Lost Property
let us know if you have lost your property

Account
Open a business or personal account with us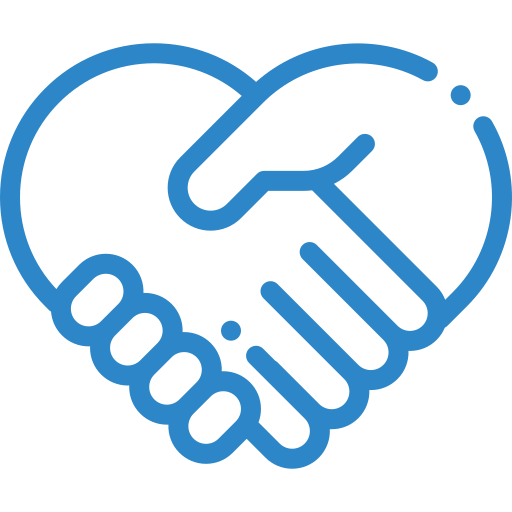 Join Us
We more than happy to hear from you


One of the best parts of our business are the fantastic drivers we hire. They are each trained and licensed by the local council, so they have the credentials and up to date training that shapes their skills. They are very knowledgeable on local traffic laws and policies, as well as the area in general. As our drivers are local and they navigate the area daily, they know the best and most efficient way to get you to your destination on time.
airport transfers in st albans
When you're putting together the final details of your next trip, we are here to help. You can rely on us for convenient, reliable, and comfortable transportation. 
We have a wide range of airports covered, from nearby airports such as Heathrow, Stansted, Gatwick and Luton to airports further away such as Birmingham and Manchester.
Use our online booking platform, our easy to use app or call us at our 24 hour call centre. We are here to help!
We know that travel plans change, sometimes on short notice, so we've made it easy to cancel or change information. Plus we have a variety of cars available and we can accommodate special requests. So if you're traveling with lots of luggage, little ones, or you need wheelchair accessibility, we have it taken care of. Let us know what you need when you're booking and we will show up ready and on time. We want to make sure that your travel plans, whether for business or pleasure, are stress free
If you are visiting the area for the first time, you can rely on our friendly and knowledgeable drivers to help you navigate the city after you land. If you have questions about what to explore, our drivers are happy to answer them the best they can. They use their local experiences to share the places and sights they love in the area. Also since looking for parking, navigating traffic, and exploring a new area from the driver's seat is a hassle, consider using our services for the remainder of your trip as well. We can pick you up from the airport and take you to and from different local destinations. We want to help locals and visitors traverse the city in the most reliable and comfortable way possible.
Airport Transfer Services
Baby Seat
Flight Monitoring
Meet & Greet
Business
Yes! We want to make sure that we can meet the needs of everyone, so we offer multiple options for payment. In this age, there are many ways to pay for things online. We are set up to accept payment through paypal as well as others services. Alternately you can simply book your ride and pay your driver directly in cash once you've reached your destination. We have plenty of options that are sure to work for you.
In order to request a ride or use our services, you have to be at least 18 years old. We love kids, tweens, and teens – but anyone under 18 years old must have someone over that age in the car with them and booking the rides themselves.
We know that travel details can be stressful so we've worked hard to make this process as painless as possible. First, you can always just give us a call! We would be happy to help you, or you can schedule your ride anytime online. Use our website to fill in your pick up and drop off location, then the best vehicle to meet your needs. Consider all of the passengers and the luggage you will have with you and make sure you choose one that is sure to accommodate. Do you have any special requests or services? If you have a little one that needs a car seat, you will be able to make sure your driver knows that when you're booking the reservation so they can have it ready on arrival. You just need your contact information and your payment method. Also if you want to book your return ride right away, you will have that option.
We definitely want to make sure that you are staying safe before you even get into the car. When you download our app you will have all the information you need at your fingertips to easily identify your driver and the car. First, compare the make, model, and license plate that the app says you should be expecting. Then, confirm that the drivers name and image match the provided picture. Once you're sure you've got the right vehicle and our qualified driver is behind the wheel, you can buckle in and relax.
Better safe than sorry! A driver will only ask for your ID if they feel like they need to. If you are just over the age requirement or you look young, they might want to confirm you're not under 18 years old. Alternatively they might want to be sure you are the passenger they are coming to meet. Our advice is it's always best to bring it with you just in case.
Yes, we provide all types of vehicles and a range of services from airport transfer right through to wedding cars.

We strive to make our clients happy
Not found an answer to you query?
Fabulous local firm with huge community spirit. friendly efficient cab service & the app works great! highly recommended
First time user tonight. Easy to use app and tracking of our driver en route to us assured us we didn't have too much longer to wait in the cold! Very impressed and will definitely use again
I can highly recommend Corker taxis. Their level of customer care is excellent!
Did you know we have a wide range of Wheelchair Accessible Vehicles to suit all types of wheelchairs and mobility scooters.
Corker Taxis work closely with Nursing/Care Homes across St. Albans and Hertfordshire and are happy to accommodate your individual needs.
Do you want to earn with us
If you have ever thought of being your own boss or running your own business, this is your opportunity to make it possible.

If you're thinking of a full or part time career as a taxi driver or private hire driver in St. Albans and the surrounding areas, then Corker Cars is the best company for you.
Feeling hungry or need some shopping?

Then login to our app and click the basket icon to find one of many local independent business partners.

From Fast Food or Fine Dining to Pharmacies we have you covered for all you needs.
Corker Cars Booking Office is conveniently located by Platform 4 exit of St. Albans City Thameslink Station.

Being located in the heart of St. Albans City, we offer a comprehensive range of transport services 

24 hours a day, 365 days a year.

Corker Cars booking office covers the local and surrounding area in Hertfordshire.

Our app is available to download and can be used in all major towns and cities across the UK.
Corker Cars
Old station approach, Ridgmont road,
St Albans, Herts, AL1 3AH
CAll: 01727 844844